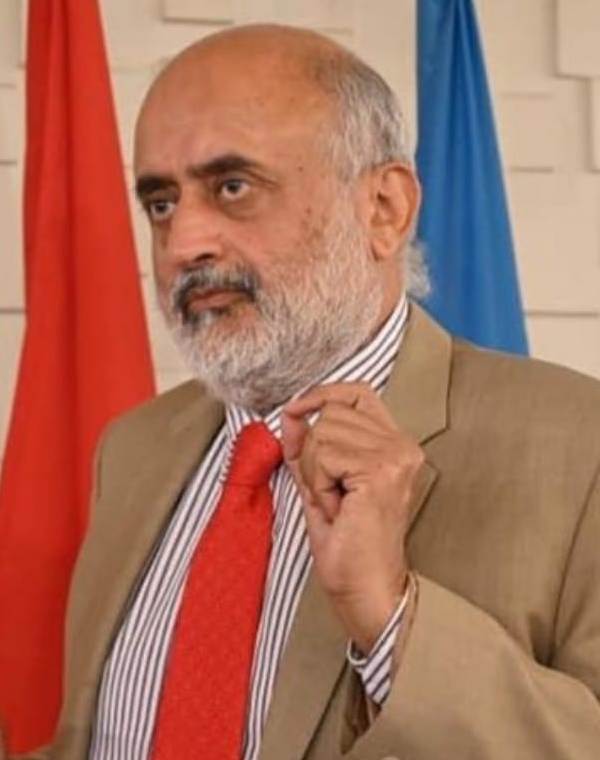 Mr. Muhammad Saleem Ahmad Ranjha is connected to various social networks, has 36 years in government and 22 years working experience with Non for Profit (NFP) sector and NGO (Non- Governmental Organizations) (on pro bono basis). Presently he is assisting and supporting many leading initiatives in Agriculture, Education, Environment, Entrepreneurship, Governance, Health, Housing, Real Estate, Tourism, Trade & Investment sectors by employing Information and Communication Technologies.
After his education he joined Central Superior Services in year 1984 and served in many ministries and departments like Pakistan Inland Revenue Service, Pakistan Customs, Ministry of Commerce, Trade Development Authority of Pakistan, National Vocational and Technical Training Commission NAVTTC, Civil Services Academy, Pakistan Software Export Board and the Prime Minister's Office (PMO). He also served as Collector of Customs, Member Federal Board of Revenue (FBR), CEO of FBR Foundation, Additional Secretary Board Of Investment (BOI), Federal Education & Professional Training and Secretary (CEO) Benazir Income Support Programme (BISP).
He was part of Pakistan trade, investment and economic negotiation teams with more than thirty countries during 2003-2019. He was nominated as one of the 100 Business Leaders and Change Makers of Pakistan by Manager Today at CEO Summit Asia 2013 and 2014.
Apart from working for Government, he also works for and supports many NFP non for-profit organizations like Akhuwat, Alkhidmat, Customs Welfare Clinic, Fountain House, Indus Hospital, Kawish Welfare Trust, Rashid Memorial Welfare Organization (RMWO), Saylani Welfare Trust and Taaleem Foundation. He is Vice President and also on the Executive Board of Lahore Mental Health Society. He has been nominated as Vice Chair of Alkhidmat Information Technology Board.
Mr. Saleem Ranjha supports the World Congress of Muslim Philanthropists a global group of leading Muslim donors around the world. He is also on the International Advisory Board of London based publications on Islamic Finance, Global Islamic Finance Report Islamic Finance Review and Global Islamic Finance Award. He has also been on the Global Board of Istanbul based International Business Forum, a group of Muslim businessmen in more than seventy countries. Since March 2022 he is serving as Chairman OPEN (Organization of Pakistani Entrepreneurs) Lahore